home « families - temporary screened services
Families - Temporary Screened Services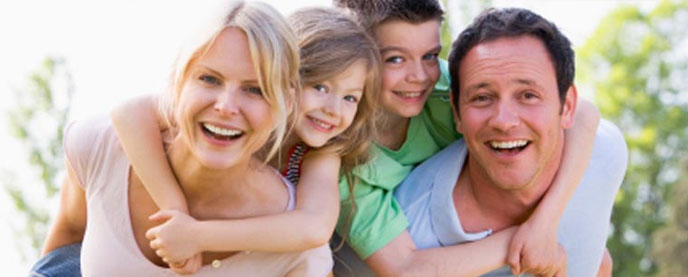 We have a standard of excellence we insist upon in our recruitment of top notch candidates. Because of our long term commitment to finding the best childcare possible, we search for a wide selection of candidates to meet your family's needs. We are the agency your family will come to rely on for years to come!
Temporary Services
FAQ 's
Nanny Search
Fees
Request a Temp
Temporary Services
Temporary Nanny
Overnight Nanny
Newborn Night Nanny
Elder Care (Non-medical)
Summer
Hotel Care
Pet Care
Tutoring
Corporate
Travel
Cooking
Gardening
Party Assistant
Errand Services
Grocery Shopping
Temporary Services FAQ
Are Temporary Candidates guaranteed?
A. No, Temporary Candidates like Babysitters, are subject to availability. Because our Temporary Candidates choose to work a varied and flexible schedule, many are pre-booked by families, businesses, or they may accept a permanent position. The number and schedules change day to day. Because of so many factors we can not guarantee someone will be available. We suggest you call as soon as possible and we will try our very best to accommodate your request.
Can I get the same Temporary Candidate every time?
A. We will try to accommodate your request for the same Candidate, but cannot guarantee the same person each time. Your schedule's will not always match or they have been previously requested and have accepted another job. Many the Candidates may prefer the flexibility of short-term positions and accept temporary positions with many different temporary services. Others may accept temporary jobs while searching for a permanent position or in conjunction with their permanent job.
Can I meet the Temporary Candidates ahead of time?
A.Temporary Candidates work by the hour, they are often not available to interview for a very short-term assignment. If your request is for multiple days and we can provide the same person, we will try to arrange an interview previous to hire. You will be required to compensate the Candidate for the 3 hour minimum for the interview. If you hire a Candidate please arrange to have them come 30 minutes to 1 hour ahead of time to familiarize her with your children, house or other types of temporary positions by scheduling extra time into the first assignment. This way you will be able to meet with and discuss particulars before you have to leave.
Do you provide last minute services?
A.Many of our Temporary Candidates are booked ahead of time. If your request is same day, late at night or very early in the morning with no notice for an immediate request, PLEASE do not count on us! You are welcome to leave a voicemail, if we can accommodate your request we will have the Nanny contact you - we are happy to help out!
What about if my child is home sick from school or day care?
A.We Do Not provide care for sick children. The risk of a Temporary Nanny becoming ill and/or spreading illness to other homes is too great.
How do I pay for Services?
A.Temporary Agency Service Fees are billed per day - payment for Temporary Services MUST be pre-paid and is due IMMEDIATELY upon Confirmation Of Hire of the Candidate. You are responsible for negotiating the hourly rate and all related job details. We are a Referral Agency only, Candidate is NOT AN Employee or IndependentContractor of Nannies of the Rockies LLC AT ANY TIME.* You MUST pay for services BEFORE a Candidate is used*, please see our "Finder Fees" tab.

Cancellation Policy?
A.Once a booking has been confirmed with the client, ALL Agency Fee's must be paid immediately to confirm booking and are NON-REFUNDABLE. If the client cancels with less than 24 Business hours notice, the client agrees to also pay a 3 hour minimum to the Temporary Candidate. If Candidate cancels, we will attempt to replace their services, this is subject to availability of additional Temporary Candidates. If Candidate cancels, unused time will be banked for future use based on availability.
To begin your Nanny Search:
1.Simply call us
Simply call our offices to speak with an agency representatives in regard to your childcare or other specific employment needs. We will explain how our agency works, the Nanny Search process, our Replacement and Fee options and answer any additional questions you may have!
(303) 513-7733
Call for details!
A $200 Temporary Services Nanny Search Fee is due in order to receive your Family Registration packet. We will then either E Mail or personally deliver your Family Registration packet.
Once you have completed the Family Registration packet and signed your contract, you may call us to pick it up or scan it to us! Call for details! If your paperwork is scaned, we require you to mail the hard copy to:
Nannies of the Rockies LLC
P.O. Box 3097
Boulder, Colorado 80307
2. Nanny Search Process
After receiving your Family Registration packet, we will start a Temporary Candidate search any time you have submitted the Request Form online. We will search to match your individual needs to the information we have on each candidate. Nannies of the Rockies LLC refers candidates that we feel might best meet your needs, based on information you have posted on your posted job description and written on your Family Registration packet. Candidates are chosen based on qualifications, personality, style, availability, and availability. We are a Referral Agency ONLY, the Candidates are not our Employee or Independent Contractor at any time. *They are legally yours upon Hire. You solely make the decision to hire Candidate. * See contract for details
We will speak with the candidates about their potential interest in your position. We will also contact you once a Temporary Candidate is located. You are then given the opportunity to speak the Candidate to arrange job details. Details must be listed on your Request Form. Please note that any Temporary Childcare is for care of the children only and does not include additional duties utilized in permanent Nanny placements. Once a Candidate accepts your job verbally, they will fill out their "Job Acceptance" form and you are required to IMMEDIATELY fill out the "Confirmation of Hire" form. Your next step is paying any Finder Fees applicable to the hire immediately after sending your "Confirmation of Hire". Until we receive the form and payment, the candidate placement is not confirmed and they may be placed in another available position. We take the utmost care to search for the very best candidates. Our Candidates may post their individual profile on line for your review if they choose. We encourage you and the Candidates to discuss all aspects of the position prior to hire. Details regarding the position should match on both parties confirmation forms. We want you to be happy with your choice!
PAY PAL PAYMENTS ARE FOR REGISTERED USERS ONLY!
DO NOT SUBMIT PAYMENT WITHOUT A SIGNED CONTRACT!
CONTACT US TO REGISTER!
Type of Temporary Placement
Agency Fees
Pay Fees

Temporary Services - Nanny Search Fee

$200.00

(There is an additional processing fee)


NOTE:A $200.00 Nanny Search Fee (plus processing fee) is due to receive your Family Registration Packet and begin a search for your Temporary Nanny! Use of services begins upon receipt of your Nanny Search Fee, completed Family Registration forms and signed contract. All jobs MUST be posted and requested through Nannies of the Rockies website system only! You may not contact candidates directly when requesting services!
Daytime Nanny
(7am to 6pm)
$20/Day


Evening Babysitter
(6pm to 1am)
$10/day
Weekend Daytime Babysitter
(7am to 6pm)
$20/day
Overnight Care
$35/day
Newborn Night Nanny
$25/night
Elder Care (Non-medical)
$25/day
Summer
Call for rates
Corporate Staffing
$20/day
Hotel Care/ Out of Town Guest

$25/day
Pet Care
$15/Day-$20/Overnight
Tutoring
$15/day
Travel
$35/day
House Cleaning
Call for rates
Gardening
$25/day
Party Assistant
$25/day
Errand Services
$20/hr plus mileage
Grocery Shopping
$25/day
Personal Shopper
$25/day